How can a data source be connected to Amazon's AWS IoT Cloud via MQTT? We guide you step by step using the OPC router as MQTT client.
The Amazon AWS Cloud is one of the leading cloud environments on the market. Like all platforms, AWS offers an IoT environment (AWS IoT) in which objects can be created. As it is often the case in IoT, the objects are linked to the field via MQTT. The OPC Router with its MQTT client plug-in thus becomes a possible data supplier for AWS IoT objects. For this purpose, the OPC Router obtains data from various sources with its plug-ins and transfers it bidirectionally to the cloud services.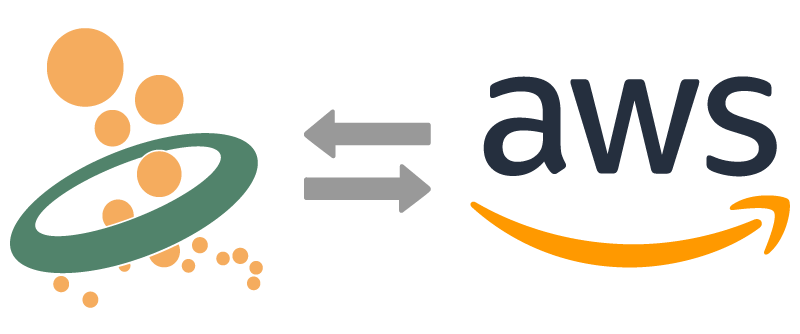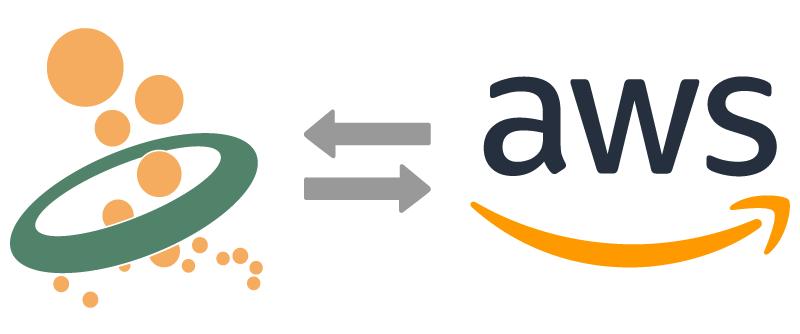 MQTT connection of the AWS IoT Cloud
The connection takes place in the following steps, which we will explain in detail below.
Example: Temperature Transfer to AWS IoT Cloud with the OPC Router
In this example, data from a temperature acquisition system is loaded from an SQL database and sent to the configured AWS IoT thing formatted as a character string. With the MQTT client integrated in the AWS IoT console, the received data is displayed again.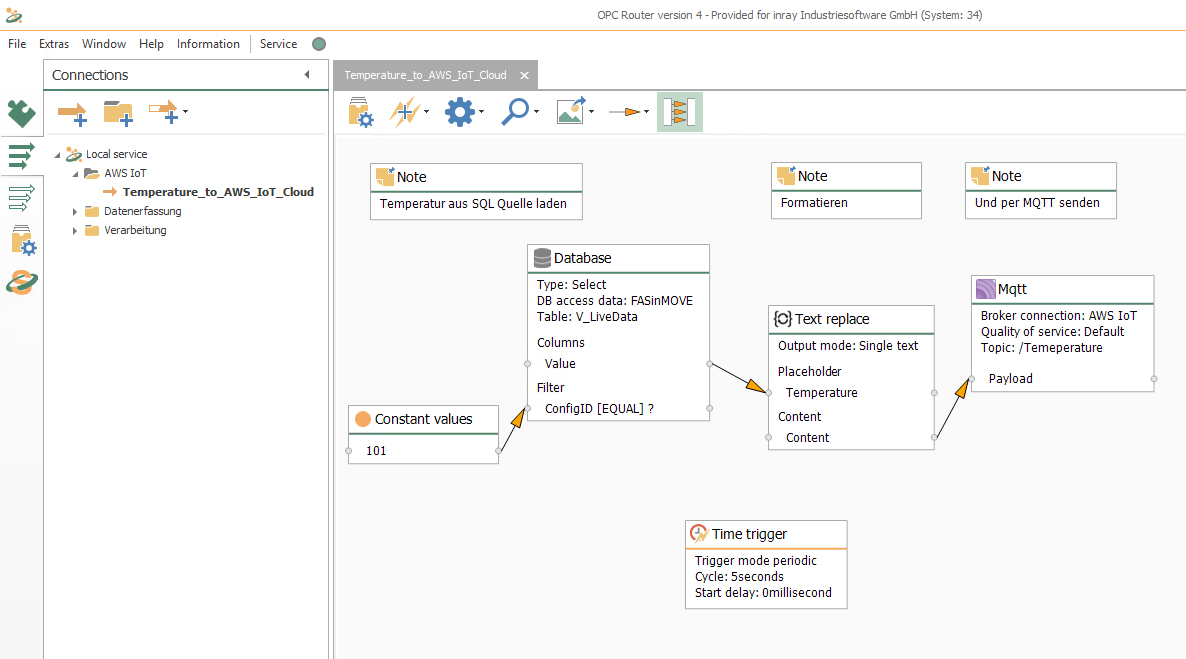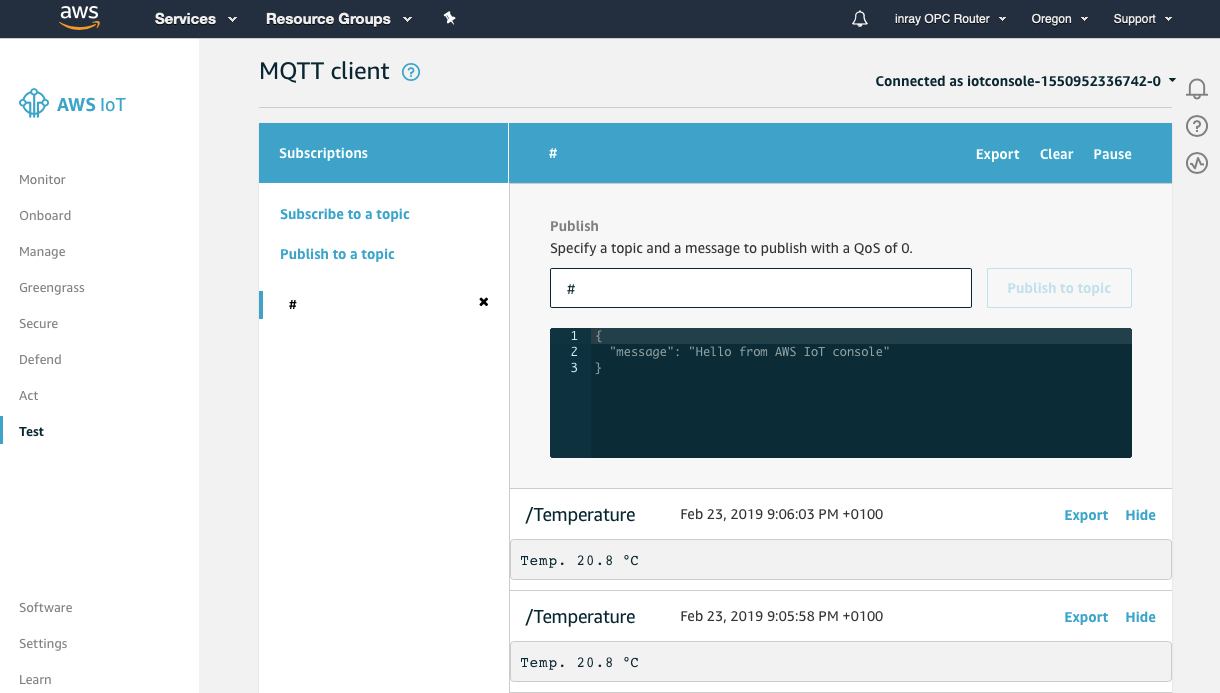 AWS IoT Cloud connection by Drag & Drop!
With the OPC Router you connect your graphical production systems with the AWS Cloud via MQTT.