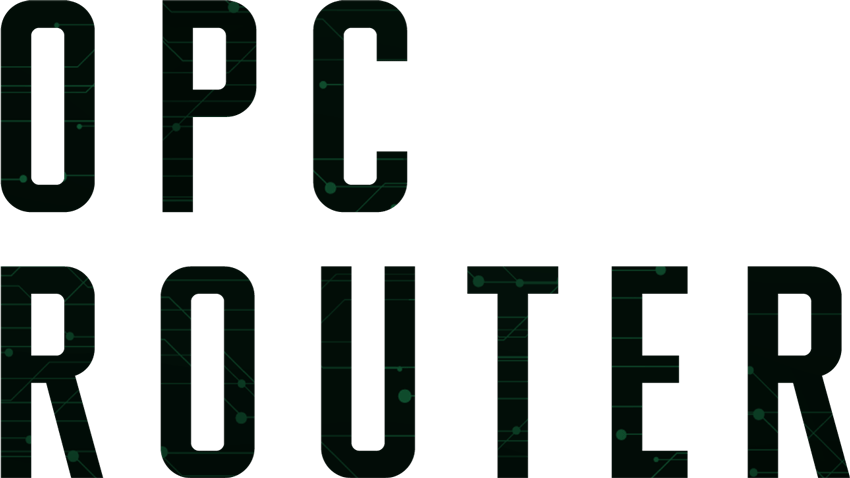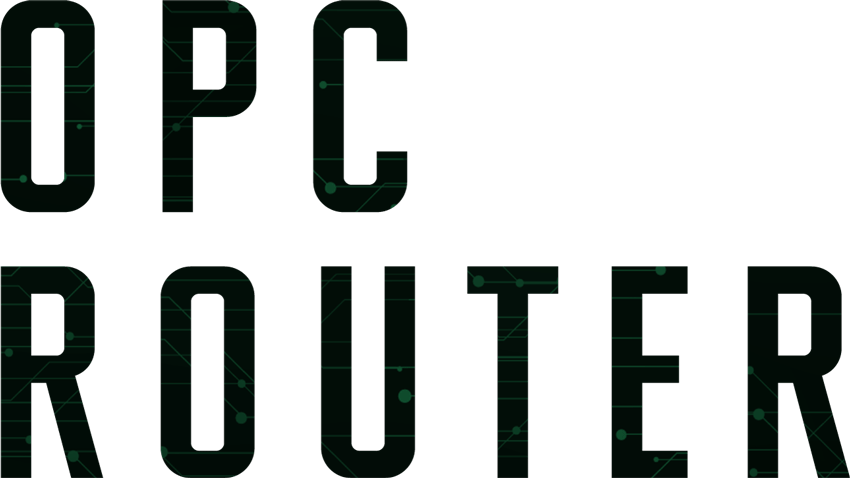 The Communication Middleware. Innovative. Simple. Effective.
The central Industry 4.0 platform enables data exchange in your networked production processes to be automated and optimised. The OPC Router connects systems vertically and horizontally, from sensors and controls to ERP and the cloud, from printers and scales to MES, SCADA or LIMS. Find the solution for your connectivity project from the multitude of plug-ins.
The OPC Router is the central communication platform for your industry projects. It is based on standard interfaces for automated data exchange across all levels. OPC is an important communication protocol for Industry 4.0. As OPC client software, the OPC router directly supports the construction of the Internet of Things (IoT) and Industry 4.0 communication.
Old communication pathways are superseded step by step and your production is modernised.
What does the
OPC Router offer?
What does the
OPC Router offer?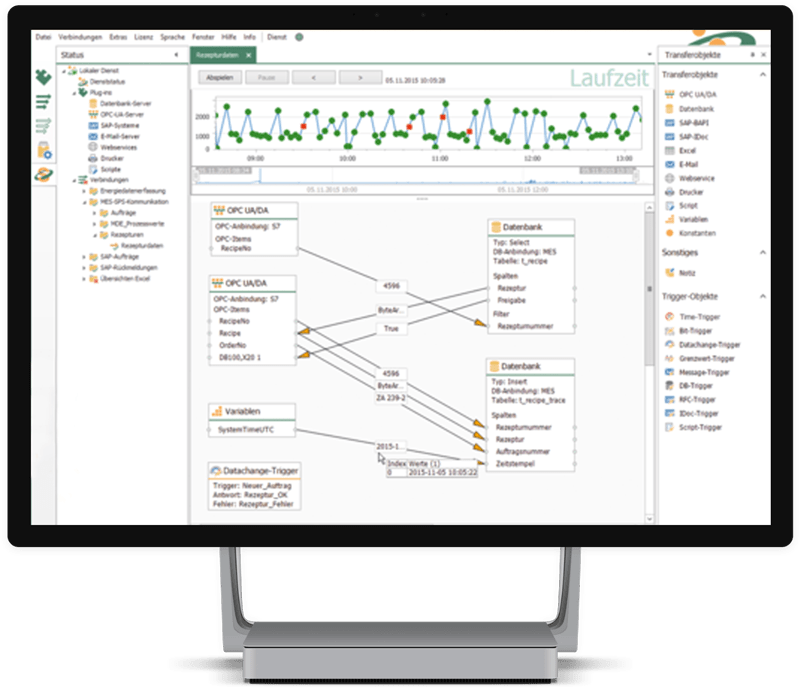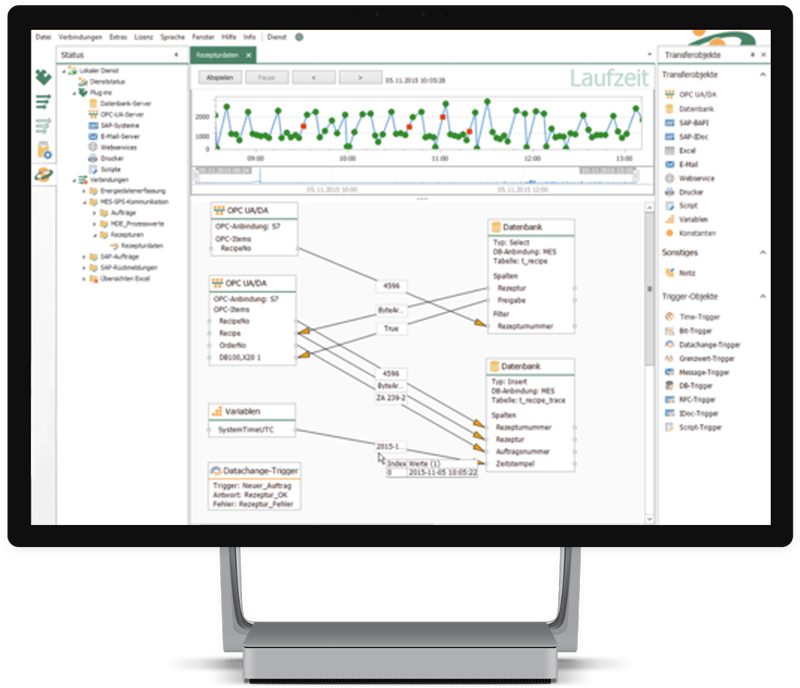 The OPC Router enables you to optimise and digitalise your production processes. Data is automatically exchanged by integrating systems such as OPC UA, SAP, SQL, MQTT, REST, SOAP, Excel, labellers and so on. The acquisition of process data gives you a continuous overview of your production.
The latest middleware with standard interfaces for data exchange

Various connection types using powerful plugins

Visualisation of all data transfers
Graphic configuration, exemplary monitoring and extreme reliability mean that the OPC router paves the way for your Industry 4.0 projects.
Plug-Ins – Industry 4.0 system integration
Connections between and to the various systems are implemented using plugins. The OPC router server licence applies for as many data points and connections as required. For special requirements the OPC router can be designed with a modular format. Only plugins that you would like to apply for your use case have to be licensed.
Realise projects for automation and data exchange step by step without programming to modernise your production processes.
Request your download link now and receive regular news and tips about our products and Plug-Ins.
Connect your systems and automate and optimize your production up to Industry 4.0.
The download link gives you access to the free and fully functional trial version of the OPC router.
Awarded the INDUSTRIEPREIS 2018 in the category "IT and Industry"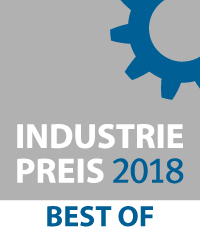 This is what our customers say
Die Prozesse über den OPC Router laufen absolut belastbar und stabil. Die schrittweise Automatisierung unserer Fertigung mit dem OPC Router hat sich bestens bewährt.
In derartigen Projekten haben wir mit inray ein durchgängiges System zur Industrie 4.0 geschaffen, das wir bei Bedarf flexibel anpassen und ergänzen können.
In der Vergangenheit wurden die Aufträge für die Produktionslinien im SAP®-System erfasst und händisch in eine Excel-Liste übertragen. Der Excel-Ausdruck wurde dann ausgedruckt und musste an die verschiedenen Produktionslinien verteilt werden. Das war schon sehr umständlich für den Betrieb!
Wir haben die Erfahrung gemacht, dass wir unsere Systeme mit dem OPC Router ohne Probleme in nahezu jede Produktionsanlage integrieren können. Dabei kommt uns zugute, dass viele Industrie-Unternehmen bereits auf den OPC-Standard setzen – das erleichtert die Vernetzung und spart unseren Kunden Zeit und Kosten
Die OPC-Kommunikation steckte damals noch in den Kinderschuhen, doch der OPC-Router arbeitete schon zuverlässig und ließ sich komfortabler konfigurieren und einfacher bedienen als andere Lösungen. Auch der Service von inray hat gepasst.