Constant optimization of your production processes is important to ensure the best possible product quality – and ultimately the success of your company or enterprise.
Production Data Hub
The OPC Router offers automated data exchange as middleware and central communication platform by integrating systems and stand-alone solutions.
Must-Have Industry 4.0 Software
Visual configuration with exemplary monitoring and highly reliable renderings makes the OPC Router your number one choice as fast and efficient pathfinder and trusted companion for your Industry 4.0 projects.
In the graphical user interface you place the sources and destinations of your communication connections and assign the fields via drag&drop. In the status display, you can follow the data transfers live and view the values. You can find more detailed examples in the plug-in descriptions.
See in our video
how OPC Router solves Dan's problems!
See in our video
how OPC Router solves Dan's problems!
See in our video
how OPC Router solves Dan's problems!
Plug-ins
Many connectivity options for your project
The OPC Router implements the communication between various systems. The implementation is realized by "plug-ins". Each plug-in is configured according to the special requirements of the target system. For the realization of your project, you only need to license the plug-ins you need for your application. Then connect your systems with each other and build up your industry 4.0 system integration with it. Click on the corresponding image to obtain details on the functionalities of the plug-ins.
Run a free test now!
Get your personal link to the most recent OPC Router configuration and sign up for product news.
Test now!
Awarded the INDUSTRIEPREIS 2018 in the category "IT and Industry"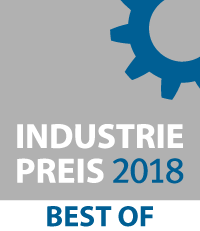 This is what our customers say
Die Prozesse über den OPC Router laufen absolut belastbar und stabil. Die schrittweise Automatisierung unserer Fertigung mit dem OPC Router hat sich bestens bewährt.
In projects like these, we were able to establish an integrated and consistent Industry 4.0 system together with inray – which can be easily adjusted and enhanced, as required.
In the past, orders for production lines were recorded in an SAP® system and then manually copied and pasted into Excel sheets. Excel printouts were then distributed to the various production lines. This was a time-consuming hassle for the production premises.