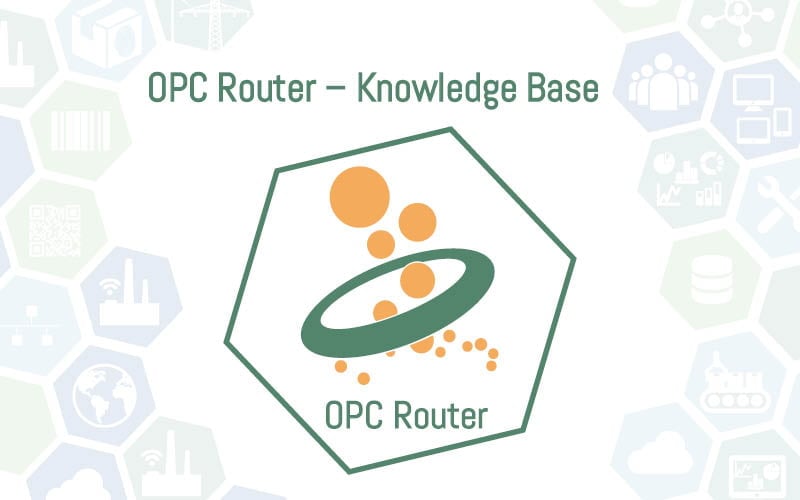 The OPC Router Knowledge Base offers you a comprehensive and quick overview of current industry keywords as well as technical information on the digital connection and realisation of Industry 4.0. Here you find informative content on the topics of Industry 4.0, Cloud, Technology, Alerting as well as application examples, case studies and video tutorials. We regularly update and expand this page with interesting topics.
Industry 4.0
Advancing digitalisation and Industry 4.0 are increasing the requirements for the exchange of extensive data in production environments. The easier this information can be exchanged, the more efficiently machines work. Universal interfaces for different standards that exist worldwide are indispensable for the implementation of Industry 4.0.
Cloud
Cloud computing is the basis for the Internet of Things (IoT) or Industry 4.0. In most industrial companies, it is no longer a question of whether to implement new applications with the help of the cloud, but only how. Thus, development in the cloud has made great progress in recent years.
Technology
Data exchange in the sense of transparent Industry 4.0 communication is the basis for fundamentally new possibilities in industrial operations. Global access for diagnostic and configuration information can only be realised in automation technology through special data formats and protocols.
Alerting
The establishment of central alarm management systems with the help of secure communication channels increasingly requires smart transmission channels. With the right connection, modern mobile devices make it possible to react to unplanned situations with immediate decisions at any time.
Case Studies
Here you will find an overview of some projects with a description of the insights and benefits gained from them. These case studies often explain one of the prerequisites for maintaining the competitiveness of German industry and thus also for securing jobs.
Video tutorials
Here you find an overview of our tutorial videos, which can be helpful for the practical implementation of your projects.
Application examples
Digitalisation has permanently changed industrial environments and Industry 4.0 is already being lived in practice in many cases. Here we have listed some use cases as examples that create comprehensible benefits within the framework of reasonable guidelines and principles.