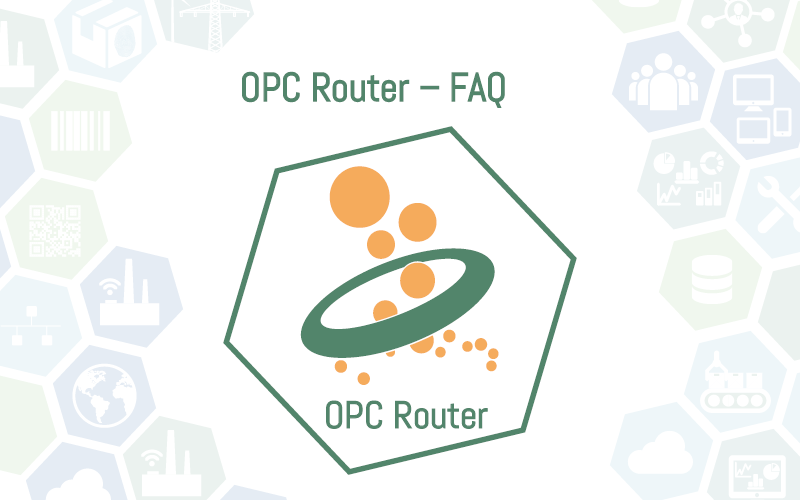 Demo and Licensing
Where can I buy the OPC Router?
You can request the OPC Router via a dedicated quotation form on our website. Here you can choose your preferred variant.
What licenses are available?
Two different variants for acquiring the OPC Router are available. On the one hand as a purchase (perpetual) and on the other as a rental (subscription). These variants are described in detail on our license page.
Is the OPC Router also available as a subscription?
Yes, you can purchase the OPC Router as a subscription. That means the software is rented. In this variant, the maintenance and support costs come with the subscription. In total, there are three subscription variants for different requirements.
Is there a free demo version?
Yes, there is a free demo version that is fully functional and includes all features. You can download it here:
How long can I test the demo?
You can test the full functionality of the OPC Router for two hours free of charge. After that the service can be restarted at any time.
Where can I find the OPC Router ID?
The OPC Router ID can be found either on your delivery bill or in the OPC Router itself. For this purpose click on your OPC Router and then on the subitem "Licenses". There you will find the OPC Router ID. Customers with access to the license portal will find the OPC Router ID there as well.
Where can I find the current OPC Router version?
You can find the latest version and all information about it in our Release News.
Technical Requirements and Installation
How can I install the OPC Router?
How can I upgrade from a demo to the full version?
Since the demo version is a time-limited full version, you only need to purchase the full license. You can request this via our quotation form.
Can I connect the OPC Router to my existing network?
Yes, you can integrate the OPC Router directly into an existing network.
What are the technical requirements for using the OPC Router?
You can use the OPC Router with a common Microsoft Windows operating system. Additionally, you can use it in a Linux environment, e.g. on Edge devices, via a Docker container. You can find more details in our system requirements.
Tutorials and Personal Support