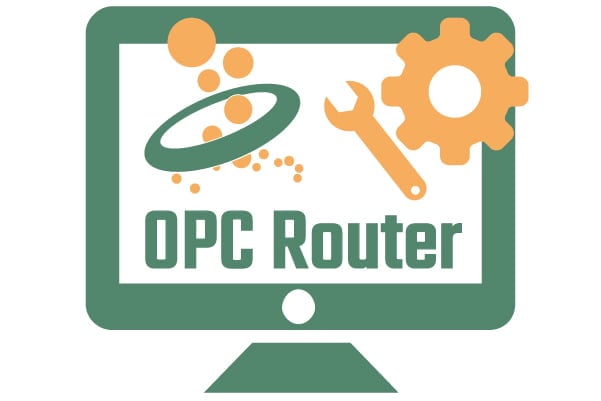 System requirements for the OPC Router
Installation/Update
The OPC Router Setup installs the OPC Router (configuration environment, Windows services) with all plug-ins in demo mode (2 hours runtime). Only after entering the license key the licensed plug-ins can be run indefinitely. Setup installs neither database system nor OPC server for productive use – these environment components must be installed separately. They are connected to each other via the OPC router configuration.
We recommend running server applications on appropriately equipped hardware (multi-core processor, at least 4 GB RAM and hard disk space with RAID 5 technology). Run a database server on the same computer: 8 GB RAM minimum.
We recommend Microsoft Windows Server operating systems. Client operating systems (64 bit) can also be used for test purposes.
The following Windows versions are supported:
Windows Server 2008 x64
Windows Server 2008 R2 x64
Windows Server 2012 x64
Windows Server 2012 R2 x64
Windows Server 2016 x64
Windows Server 2019 x64
Windows 7 x64
Windows 8 x64
Windows 8.1 x64
Windows 10 x64
Windows 10 IoT x64
(will be installed if necessary). In production environments, we recommend that you manually download and install .NET 4.7.2 from Microsoft before updating. The reason for this is that .NET requires Windows updates, which are not always offered automatically, and sometimes take a long time and may require several reboots. This is not within the sphere of influence of inray. The downtime is kept as low as possible if you uninstall the old versions only after successful installation of .NET 4.7.2. Preinstalled on Windows Server 2016 and Windows 10.
For the connection of controllers, OPC specification DA 4.0, UA, XML
MS SQL, Oracle, MySQL, SAP HANA, OLE DB and all systems accessible via ODBC are supported. Connection of MS Access, SQLite, dBase, InfluxDB, MongoDB or XML files is also possible.
Installed Oracle Instant Client (ODAC)
SAP plug-in supports SAP systems 4.0b or higher, log-on pad must be installed on the OPC Router computer.