Consolidation of machine- and energy-data in one system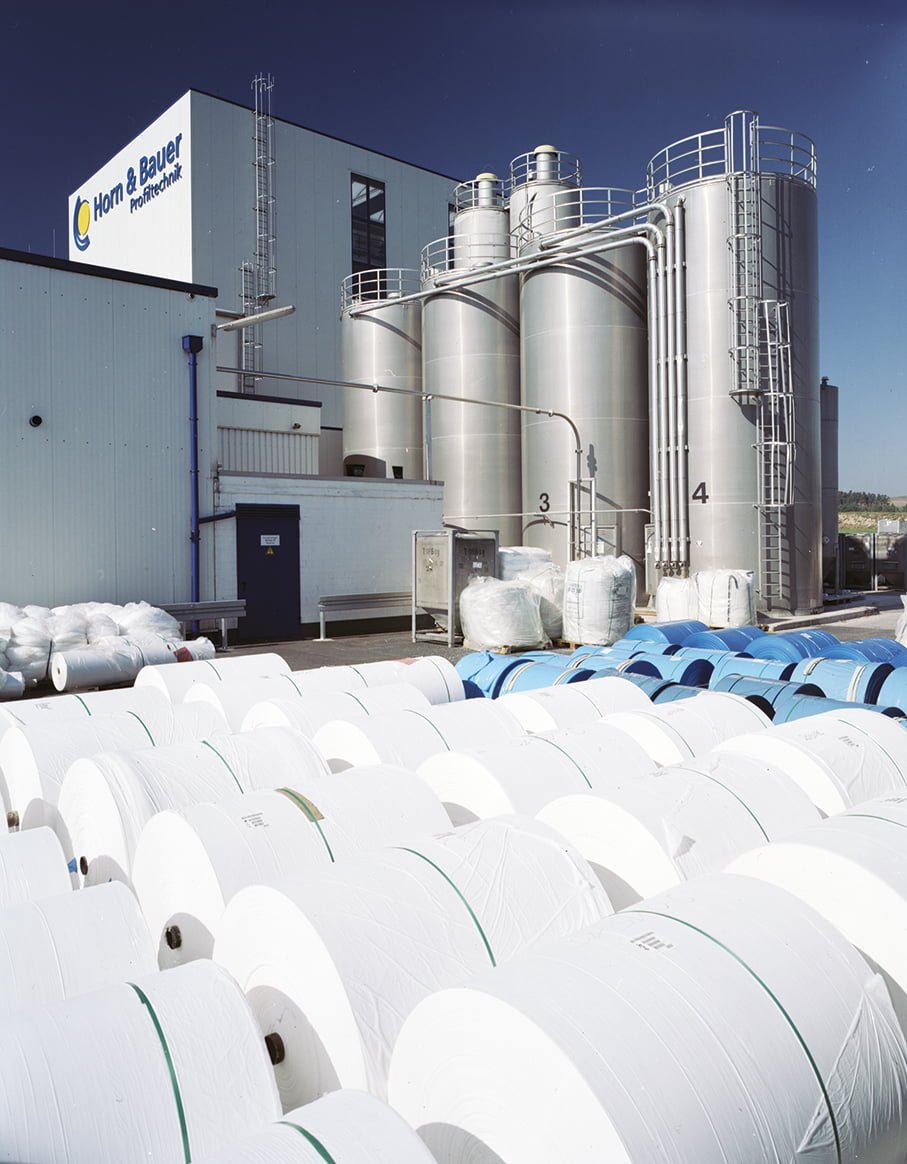 Especially for energy-intensive productions, it is essential to know the consumption of the equipment and the resulting costs exactly. If energy consumption is a central cost factor, it is important to optimize the application and equipment. A family-owned company specializing in the production and finishing of plastic foils for a wide range of industries has combined the collection of data from machine control and energy consumption in one system within the framework of Industry 4.0. Now it benefits from a detailed overview of production. On this data basis, valid decisions can be made.
Founded in 1924, Horn & Bauer Group is a leading specialist in producing and finishing plastic films for protection and packaging solutions. The medium-sized corporate group has around 400 employees at three locations in Germany, as well as plants in Spain, France and England. It manufactures industrial films and packaging, technical films, consumer packaging and vehicle protection systems. Thereby are serverd branches like chemistry, medicine, technology, mechanical engineering, electrical engineering and food.
Conclusion
Thanks to the standardized connection, machines and other systems from different manufacturers with different communication protocols can be networked easily and quickly. The web-based visualization allows data to be displayed wherever it is needed. Thanks to the consolidation of data from machine control and energy consumption in one system and the greater level of detail, the information is now available in a uniform format, allowing precise conclusions to be drawn and production to be optimized in the future.
Run a free test now!
Get your personal link to the most recent OPC Router version and sign up for product news.
Test now!