Good Choice: inray's OPC Router
Strong performance combined with the modular configuration and visual user interface make the inray OPC Router the perfect choice to solve numerous Industry 4.0 project tasks. But what exactly is Industry 4.0? Read more about it in our article!
The interface genius offers connectability for bidirectional connections to SQL server data bases, OPC servers, web services, label printers, email servers, MS Excel – and even SAP systems. Five typical examples highlight the OPC Router's strengths:
1. Order transfer from ERP to SPS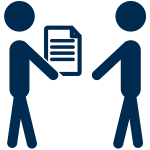 In production, control of order authorizations within ERP systems right through to the SPS controls is ensured via various connection-specific services. In the beverages industry formulas are transmitted, and filling or bottling plants are controlled. Additionally, also other production processes benefit from interconnectivity through the OPC Router: Instead of manual data input and paper documentation, respective production flow processes can be automated – and thus carried out error-free – which speeds up processes and avoids costly man-made mistakes.
2. Automatic logging of events with the OPC Router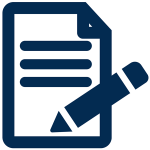 Companies need to document numerous processes in order to comply with specific rules and regulations, which is often done manually. For instance, documentation tasks concern filter changes in plants, quality control charts in production and assembly lines, and also documentation of cleaning protocols. A high percentage of the required documentation evidence can be automatically logged – and thus carried out more safely and efficiently – through the OPC Router
3. Predictive maintenance: Capturing Operating Data for Maintenance Tasks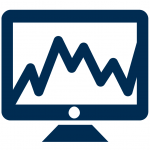 The OPC Router allows easy collection of operating hours and stress durations of machines and entire production plants. On this basis, predictive maintenance management can be carried out: With predictive maintenance and anticipatory servicing potential errors can be eliminated before malfunctions, disorders, disruptions or failures occur. On the basis of the real – and thus actual – operating time, maintenance can be planned much more precisely as is possible with generalized maintenance intervals. If a company already determines maintenance cycles based on manually obtained data, the OPC Router can save valuable work hours for data collection while also offering much higher data precision and reliability: An SPS never delays much needed maintenance work based on triggered maintenance alerts to the next work shift. The OPC Router lets you be on time – always.
4. Product and Raw Material Stewardship via connection to ERP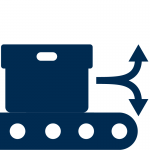 Whenever a connection is made through the OPC Router – via various SPS – to superordinate, and thus higher-level, systems such as ERP (e.g. as is the case with SAP) or MES, export-controlled data pertaining to various goods can be both analyzed and authorized for further handling.
Is a palette ready for release either for admission into the warehouse or for dispatch? Is an incoming delivery of raw material eligible for acceptance? Depending on the incoming signals of the respective goods-related information, goods are easily reassigned within automated storage places, or dispatched to other locations. They can also be sent to various destinations in production plants, assembly lines, packaging divisions, or shipping (i.e. forwarding) departments. Automated processes have a key advantage: They rule out most human errors and are carried out with a high degree of security and efficiency.
5. System Integration with the interface genius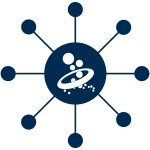 As interface genius, the OPC Router is capable of interconnecting almost any given system with any other given system – such as connecting various SPS systems with each other that need to interrelate because of dedicated process sequences between them; or for instance, connecting several SPS with predominant MES systems.
Task-based hard- and software systems, weighing systems (e.g. bin weighing or level weighing), laboratory information systems, right up to MES and merchandise management systems can be interconnected at a very detailed and differentiated level in order to invoke efficient digital processes. Based on highly specified system integration, interconnected production processes can be carried out – which is precisely the aim of many industry partners who seek to implement Industry 4.0 system integration for their sophisticated projects.
Implementing Industry 4.0 system integration in your industry segment can be easygoing and straightforward. It certainly is with the OPC Router by inray. Get started today. Request our OPC Router as demo download.