WAGO Edge Devices and the OPC Router set new Standards in IoT
The interaction between IT and OT requires revolutionary solutions for digitization in industry. The OPC Router from inray offers just such a solution with Docker technology and thus forges a new path for digitization. Thus, the conventional server-client structure is being replaced step by step by Docker containers, making room for platform- and vendor-independent Docker technology. WAGO's edge devices are the optimal hardware for processing data directly at the field level (OT), and thus make an important contribution to the solution.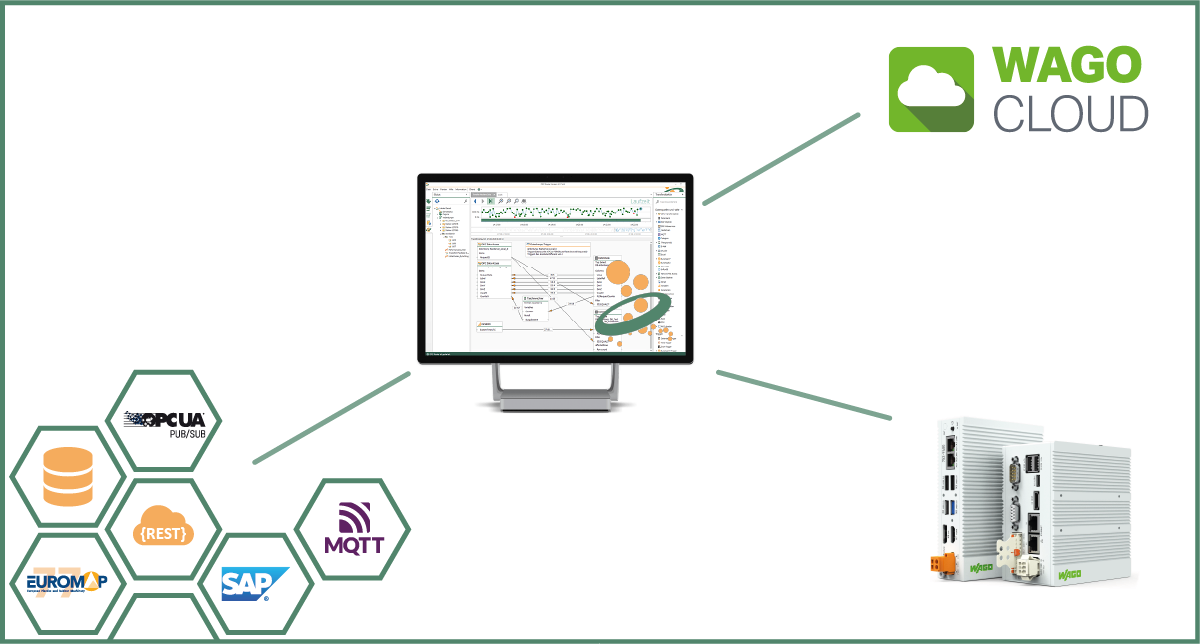 Who is WAGO?
The WAGO Group is an international, family-run company. It offers both market-leading products for electrical connection technology and an open automation platform that is recognized across industries. Automation users of WAGO benefit from the freedom to implement automation and IT tasks on an open platform. In doing so, they can access an almost unlimited variety of input and output modules. The advantages include enormous flexibility, design freedom, and continuous communication from the sensor level to the cloud.
What is a WAGO Edge Computer?
More and more computing power is required for intelligent processes directly in the OT. WAGO offers the appropriate hardware for every edge application. In industry, data is often collected, analyzed or retrieved on a central server or in the cloud. Edge computing enables decentralized data processing, which brings many advantages. Since data processing is done directly at the field level (OT), minimal latency can be achieved. Therefore, edge computing enables faster availability and usability of data.
More information
Find more exciting topics here:
The OPC Router can be easily set up in the Docker container. Click on our post to see detailed instructions.
The OPC Router is a software that networks your machines and systems. It enables the connection of all existing systems and can modernize processes sustainably. Our video explains exactly how the OPC Router works, how it can be integrated into your system environment and what advantages it offers your company.