The new OPC Router version 4.26 brings significant improvements in operation and user guidance. We are also introducing support for Docker technology with OPC Router 4.26. Test the brand new OPC Router with all new functions. You will find the download for the test version and all relevant information in our release news: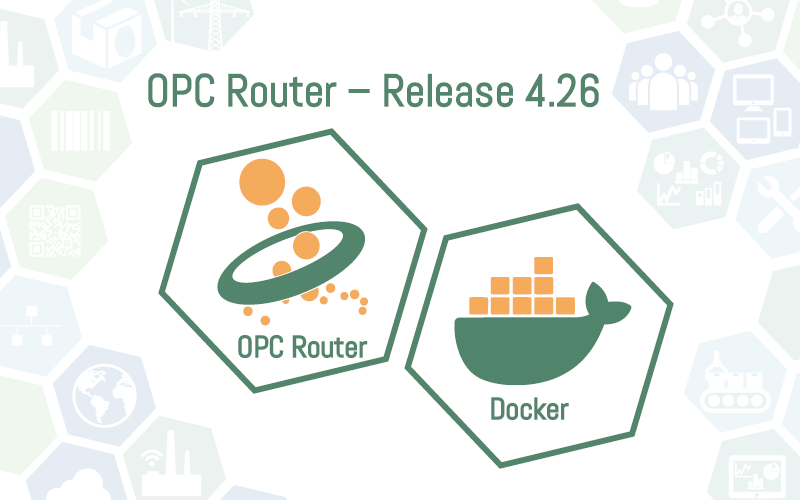 OPC Router now in Docker
With Docker, the OPC Router now also supports the leading virtual environment that provides applications in encapsulated containers. The maintenance of applications and services is now conveniently possible via Docker. The OPC Router Docker containers are public and can be accessed by anyone. With simple handling and installation, a wide variety of OPC Router use cases can be compactly stored and accessed in a project. With just a few clicks, an assisted setup for linux without prior Docker knowledge can be carried out in addition to the manual Docker setup. Here you can test OPC Router and the Docker setup free of charge and without obligation.
The advantages of using Docker as well as further detailed information on the core properties of Docker, the Docker components such as Docker Desktop, Docker Images, the Docker Containers and the Docker Engine are available in our knowledge base in the article "What is Docker?".
Improved management of multiple OPC Routers
You now have the possibility to manage multiple OPC Routers in a single user interface via a new clear menu. The OPC Router service can be operated in Docker Containers, where you can have automatic and manual Docker setup as described above. You will receive support in setting up Docker Containers. A wizard can help to generate the Docker Container directly from the OPC Router configuration. This makes manual deployment superfluous.
Several different users can be configured via the new user control. Existing Windows services can be added manually to the service management if required. In addition, remote access can now also be activated for Windows installations from OPC Router version 4.26 onwards. A Docker remote access is even activated by default.
Connection of Influx DB2 / Cloud

With the new InfluxDB2 Plug-in, connections can now also be made to InfluxDB2 instances and the InfluxDB Cloud. The Plug-in is based on the proven InfluxDB Plug-in. This means you can establish a connection without complicated settings in the database and with just a few actions.
Welcome Page and New Help
Getting started with the OPC Router has never been easier. Our completely redesigned Welcome Page makes it easy for you to take your first steps with tips, tricks and video instructions.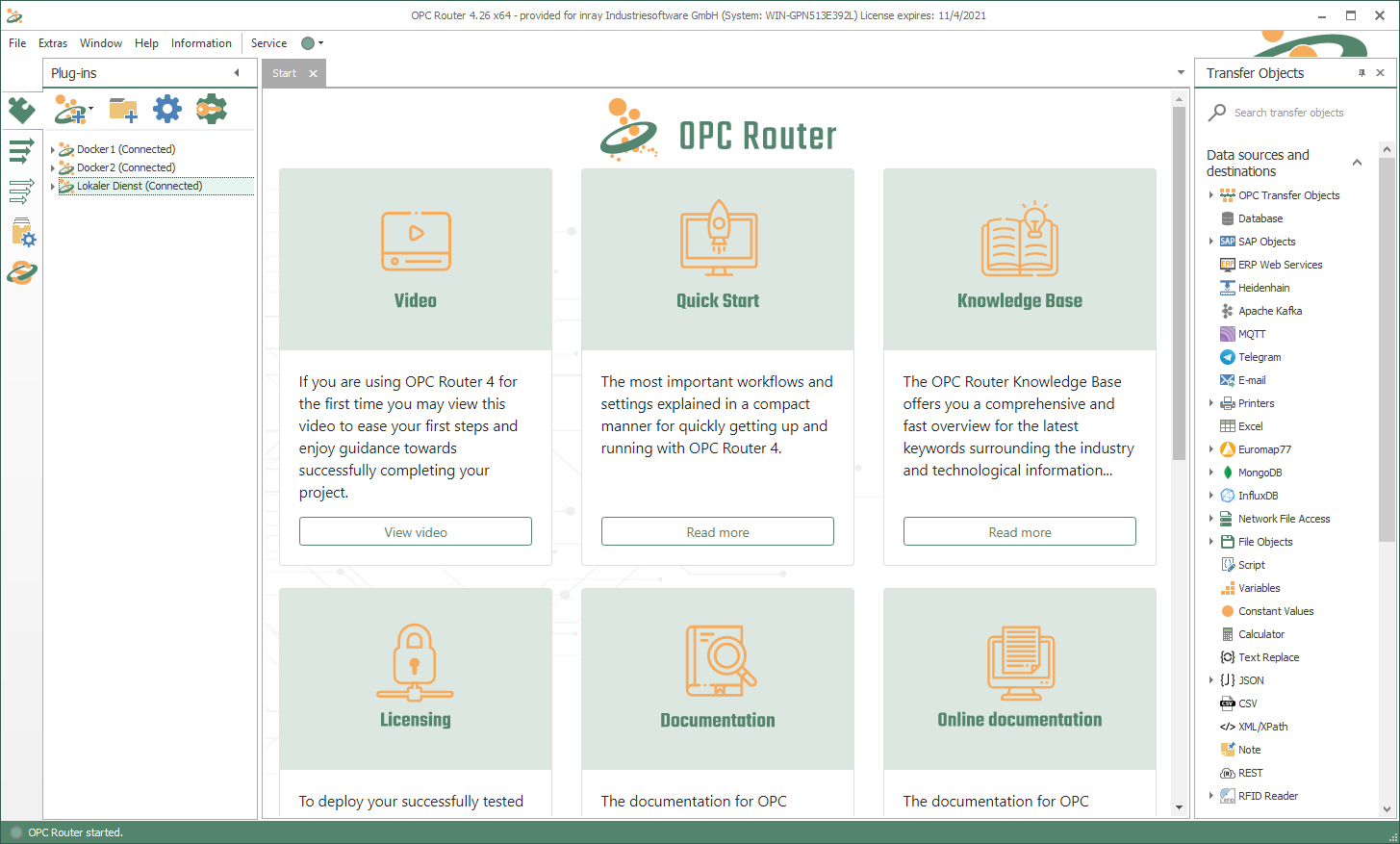 In addition, the help has been completely revised and optimised. You will find comprehensive topics for the introduction to the OPC Router and a direct link to the Knowledge Base to get the most important questions answered directly.
Test OPC Router with all new functions now!
Get your personal link to the latest OPC Router version free of charge and without obligation and don't miss any of the product innovations.
Test now!